SIMOC is developed by a team of dynamic individuals spread across the United States, Canada, Ukraine, and Italy. We are creative, enthusiastic, and driven to produce this unique model of an off-world human habitat and scalable community. If you are keen to work with us, as a beta-tester or future developer, feel free to reach out.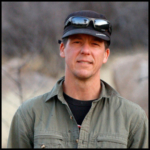 Kai Staats, Project Lead
Kai is a veteran developer of platforms for science research and education. He was co-founder and CEO of the world-renowned Yellow Dog Linux operating system for ten years. The YDL platform was used extensively in Department of Energy, NASA, and University research across a full spectrum of sciences. Kai designed and developed iConji, an icon-based language for international communication; wrote the machine learning algorithm Karoo GP which has been used at LIGO for classification of glitches and supernovae; and was principal designer of the Mt. Meru Astronomical Observatory in Tanzania, the first of its kind in East Africa. With SIMOC, Kai has led the development of a unique computer software model that allows for unlimited creativity and exploration of complexity, and ultimately the design of a human habitat on Mars.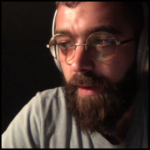 Iurii Milovanov, Lead Server Developer
Iurii is the Director of AI and Data Science at SoftServe, a world-leading artificial intelligence and data analytics development company. Iurii has more than 10 years of experience in building enterprise-level AI, big data and advanced analytics solutions. He is a computer science expert with strong emphasis on cutting-edge technologies. His research interests include various aspects of modern, progressive IT and state-of-the-art artificial intelligence. Iurii is actively contributing to various research and scientific communities, including Karoo GP, SIMOC, and DRLearner, the first open source implementation of the Google's Deep Reinforcement Learning (DQN) algorithm for playing ATARI games.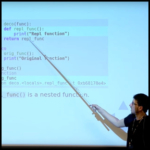 Ezio Melotti, Lead Front-End Developer
Ezio is a software engineer, instructor, and innovator, with almost 20 years of experience in software development and programming in several languages. Born in Milan, Italy he lived in Turku, Finland where he graduated from Turku University of Applied Sciences, where he instructed Python Programming. He is a CPython Core Developer with more than 1000 changesets contributed. He is the maintainer of the Python bug tracker and the HTML package, and did extensive work on the test suite, documentation, and standard library. Ezio brings to SIMOC a robust set of coding standards, documentation, and user interface aesthetics and functionality. His keen attention to detail is best expressed in his exquisite photography of the natural world.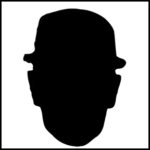 Thomas Curry, Assistant Developer
A graduate of the Arizona State University Computer Science program, Thomas was a member of the original five person Capstone team that from May 2017 through the spring semester of 2018 developed the concept and prototype code for SIMOC. Thomas is a data management and systems developer for the State of California (and is quite shy for the camera).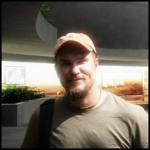 Bryan Versteeg, Habitat Architect and 3D Artist
Bryan Versteeg is a conceptual design visualization artist with over 20 years of experience in the architectural and engineering industries. Over the past decade, he has turned his focus to the visualization of concepts in space exploration, settlement and industrialization. He works with private space companies, academics, researchers, with images and design work from his studio Spacehabs.com regularly featured in publications and documentaries around the world. We are fortunate to have him to lead the SIMOC habitat design for both 2D and future development of an interactive, 360 and VR SIMOC experience.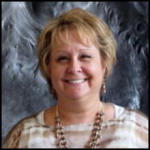 Sheri Klug Boonstra, ASU Associate Lead
Sheri has worked for over a decade as the Director of the Arizona State University Mars Education Program within the Mars Space Flight Facility, School of Earth and Space Exploration. She is the formal education lead for the Mars Public Engagement Team at NASA Jet Propulsion Laboratory in Pasadena, CA. The ASU Mars Education Program, in collaboration with JPL, leads the formal education outreach efforts to K-16 teachers and students for all NASA's missions to Mars. Sheri has been involved with NASA from 1995-2011, serves as the Education and Public Outreach Lead for the ASU Lunar Reconnaissance Camera Program and the ASU NASA Astrobiology Institute Team, and serves on the NASA Headquarters Science Mission Directorate and Advisory Council for Space Center Houston. As a NASA Principal Investigator, she has been awarded over $30 million dollars in funding for education programs.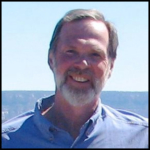 Don Boonstra, Educational Lead
Don has forty-three years of experience as an educator. He developed significant expertise with Next Generation Science Standards (NGSS) at NASA and has been involved in curriculum development using authentic STEM design. Don has been a teacher, Math and Science Department Chair, Principal, NASA Education Specialist and Coordinator of the NASA Student Observation Network, Planetary Science SMD EPO Forum Team as Lead for PD and Lead for Thematic Approaches. Don's emphasis is on development of innovative programs and curriculum. He has designed innumerable courses to include innovative methodology, especially the use of computers for data acquisition and manipulation and communication. Don has successfully incorporated NASA mission and program science into activities, lessons, and units using best practices in educational design, as he has done with SIMOC's NGSS compliant curricula.

Judd Bowman, Founding ASU Associate Lead
Danny Jacobs, Founding ASU Associate Lead
Christopher Murtagh, Systems Administrator
Jake Fedie, Website Manager

Founding or former members
Sinéad Walsh, Phase III Developer
Greg Schoberth, Phase I-II Developer
Ben McCord, Phase I-II Developer
Joey McCord, Phase II Environmental Engineer
Yves Koulidiati, Phase I Developer
Terry Turner, Phase I Developer
Tyler Cox, Original ABM Developer