SIMOC is developed by a team of dynamic individuals spread across the United States, Canada, Ukraine, and Italy. We are creative, enthusiastic, and driven to produce this unique model of an off-world human habitat and scalable community. If you are keen to work with us, as a beta-tester or future developer, feel free to reach out.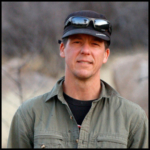 Kai Staats, Project Lead
Kai Staats is a veteran developer of platforms for research and science education. He was co-founder and CEO of the world-renowned Yellow Dog Linux operating system used extensively in Department of Energy, NASA, and University research across a full spectrum of desktop and supercomputer applications. Kai wrote the machine learning algorithm Karoo GP which has been used at LIGO for instrument characterization and synthetic supernovae detection; and was principal designer of the Mt. Meru Astronomical Observatory in Tanzania, the first of its kind in East Africa. At Arizona State University Kai led the development of SIMOC, a research-grade computer simulation and educational interface to a Mars habitat, hosted by National Geographic for citizen scientists everywhere. Now, Kai and his team are constructing SAM, a hi-fidelity, hermetically sealed Mars habitat analog with greenhouse, living quarters, airlock, pressure suits, and half acre Mars yard located at the iconic University of Arizona Biosphere 2.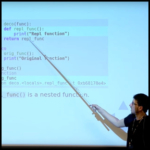 Ezio Melotti, SIMOC Lead Developer
Ezio Melotti is a software engineer, instructor, and innovator, with almost 20 years of experience in software development and programming in several languages. Born in Milan, Italy he lived in Turku, Finland where he graduated from Turku University of Applied Sciences, where he instructed Python Programming. He is a CPython Core Developer with more than 1000 changesets contributed. He is the maintainer of the Python bug tracker and the HTML package, and did extensive work on the test suite, documentation, and standard library. Ezio brings to SIMOC a robust set of coding standards, documentation, and user interface aesthetics and functionality. His keen attention to detail is best expressed in his exquisite photography of the natural world.

Grant Hawkins, Associate Developer
Grant received a BS in Business Management and Sustainability from the University of Minnesota in 2011. He has worked as analyst and business development for an array of startups in solar energy, blockchain privacy, small-scale manufacturing and urban development. More recently, his passion for space exploration led him to agent-based modelling and interface design. Born in America, he has been based in Vietnam since 2015.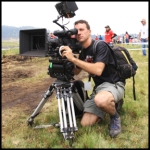 Leonardo Buono, VFX Artist and Filmmaker
A native of Argentina with a decorated 25 year resume in production, animation and design, Leonardo's work has been demonstrated in countless ads and promotions for notable brands throughout the years. With a versatile and accomplished skill set, he has traveled the world creating highly recognized visual media in the industries of music, sports, medicine, education, and broadcast TV and film, and has played a key role in various documentaries. Leonardo's passion for creativity comes through in his work whether creating promos for Fortune 500 companies, on location with Playing for Change, or in the studio producing, editing and animating for the likes of Spartan Race and NBC Telemundo.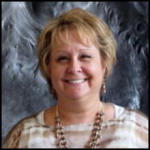 Sheri Klug Boonstra, ASU Associate Lead
Sheri Klug Boonstra has worked for over a decade as the Director of the Arizona State University Mars Education Program within the Mars Space Flight Facility, School of Earth and Space Exploration. She is the formal education lead for the Mars Public Engagement Team at NASA Jet Propulsion Laboratory in Pasadena, CA. The ASU Mars Education Program, in collaboration with JPL, leads the formal education outreach efforts to K-16 teachers and students for all NASA's missions to Mars. Sheri has been involved with NASA from 1995-2011, serves as the Education and Public Outreach Lead for the ASU Lunar Reconnaissance Camera Program and the ASU NASA Astrobiology Institute Team, and serves on the NASA Headquarters Science Mission Directorate and Advisory Council for Space Center Houston. As a NASA Principal Investigator, she has been awarded over $30 million dollars in funding for education programs.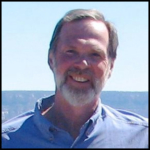 Don Boonstra, Educational Lead
Don Boonstra has forty-three years of experience as an educator. He developed significant expertise with Next Generation Science Standards (NGSS) at NASA and has been involved in curriculum development using authentic STEM design. Don has been a teacher, Math and Science Department Chair, Principal, NASA Education Specialist and Coordinator of the NASA Student Observation Network, Planetary Science SMD EPO Forum Team as Lead for PD and Lead for Thematic Approaches. Don's emphasis is on development of innovative programs and curriculum. He has designed innumerable courses to include innovative methodology, especially the use of computers for data acquisition and manipulation and communication. Don has successfully incorporated NASA mission and program science into activities, lessons, and units using best practices in educational design, as he has done with SIMOC's NGSS compliant curricula.

Christopher Murtagh, website and email server Systems Administrator
ASU Computer Science Capstone, 2021-22
In a return to ASU's Computer Science Capstone program this team is working with Ezio and Grant to provide data capture and presentation through a new SIMOC back-end to the dashboard web interface for real-time monitoring of the SAM Mars habitat environment. Each team member has received an Adafruit data sensor array and is actively engaged in the development of Python and Javascript to enable this dynamic upgrade to the SIMOC model.
Students: David Wingar, Gregory Ross, Ian Castellanos, Meridith Greythorne, Ryan Meneses
ASU Computer Science Capstone, 2017-18
This is the team that got the whole thing going. From the very first 3+ hours meeting in September 2017 through May 2018 these enthusiastic, dedicated individuals worked from their respective locations (this program is designed for adults returning to the university after a professional careers) from the original SIMOC concept development through the initial working prototype. As noted above, Greg and Thomas were then contracted by Over the Sun, with continuing funding by the ASU Interplanetary Initiative to continue development for into the spring of 2019.
Students: Ben McCord, Greg Schoberth, Terry Turner, Thomas Curry, Yves Koulidiati
Former and Founding team members
Danny Jacobs, founding ASU Associate Lead
Judd Bowman, founding ASU Associate Lead
Sinéad Walsh, Phase III Developer
Joey McCord, Phase II Environmental Systems Researcher
Tyler Cox, original ABM Developer
Iurii Milovanov, former Lead Developer (2018-20)
Bryan Versteeg, former Visual Designer (2019-21)